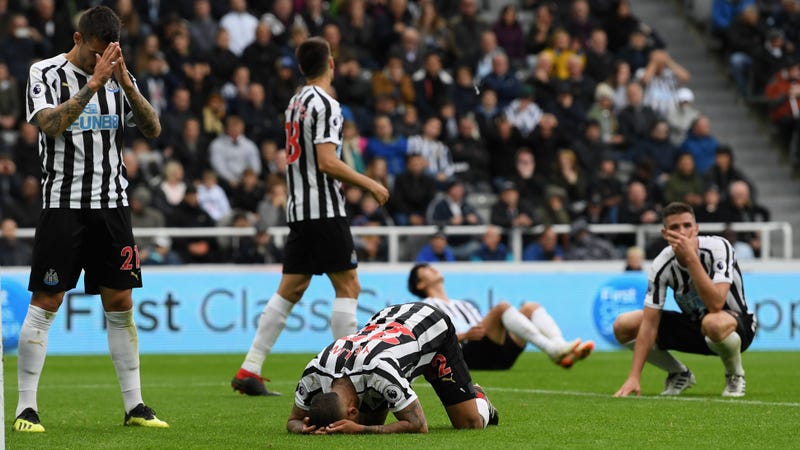 DeAndre Yedlin—just too old to be considered one of the American wonderkids, but still a promising youth—played a crucial role in Chelsea's 2–1 victory over Newcastle Sunday, scoring the decisive goal in the 88th minute to punctuate a dominant Chelsea performance. Tragically, Yedlin plays for Newcastle.
It wasn't all bad! Yedlin is very fast and very tough, and he made a tremendous play on his own team's behalf in the 83rd minute, elbowing the shit out of Olivier Giroud and then firing a tight cross into the Chelsea box, where it was headed home by teammate Joselu, for the equalizer:
Sadly, that will not go down as the most memorable contribution from Yedlin on Sunday. Five minutes later, with the score still at a draw and Chelsea dominating possession, Marcos Alonso ripped a ball vaguely goalward, where it was deflected into the net by a flailing Yedlin:
And that was the game-winner. The late win keeps Chelsea perfect on the season, while poor, poor Newcastle are still hunting their first victory.